About
The Geneva Digital Law Research Colloquium, organized online by the School of Law of the University of Geneva in collaboration with the Berkman Center for Internet & Society at Harvard University, the CRIDES Center for Economic Law and Society at the Catholic University of Louvain (UCL), Renmin University of China and the Institute for Technology and Society of Rio, provides researchers working in Digital law the opportunity to:
present their work-in-progress to a panel of experienced Digital law experts,
have in-depth discussions and exchanges, and
receive helpful feedback and advice.
It also affords selected participants the opportunity to present their work to the students attending the Geneva Digital Law Summer School.
The colloquium will be held in the framework of the 7th edition of the Geneva Digital Law Summer School. The summer school offers a unique opportunity to learn about and discuss cutting-edge Digital law and policy issues in today's society with academics, practitioners, representatives of global policy makers and of international organizations.
Topics that can be presented at the colloquium include:
emerging technologies (artificial intelligence, IoT, autonomous vehicles, blockchain, FinTech, etc.) ;
cybersecurity ;
digital privacy and online surveillance ;
free speech ;
consumer protection ;
social media ;
cloud computing ;
internet infrastructure.
Admissions and registration
For Whom
Applicants should be researchers with an established direction of research relevant to Digital law, whose research would benefit from feedback provided by senior colleagues and peers. The colloquium committee will select a limited number of participants who will be allocated time during the colloquium to provide a short presentation of their work, to be followed by a group discussion.
How to apply
Applicants should submit the following documents by email to digitallawcolloquium

unige [point] ch with the following subject line "Geneva Digital Law Research Colloquium Submission". All items below should be collated into one single PDF file named YOURNAME_Colloquium2020.pdf (substitute your full name where it reads YOURNAME):
A one-page overview of your research work that briefly describes (a) your research topic and question(s), (b) the status of your research, and (c) the expected policy contribution of your research project.
The overview should also include (1) a paragraph that describes what you hope to gain from attending the colloquium, (2) an abstract of max. 300 words, and (3) specific key questions/topics that you would like to discuss during the colloquium.

An up-to-date CV. Please include the mention of any prior speaking engagements or any relevant teaching experience.

One publication that you feel best illustrates your research (optional).

A (brief) email from your research supervisor sent to digitallawcolloquiumunige [point] ch briefly stating why he or she supports your application to the colloquium. The email should mention your name and "Geneva Digital Law Research Colloquium" in the subject line.
N.B. If applicants want to participate in the Digital Law Summer School, they should apply to both the Digital Law Summer School and to the research colloquium and indicate this in their applications. Please note that the participation to the Digital Law Summer School is not free of charge (subject to a fee waiver).
Contact & informations
For more information, please contact us at : digitallawcolloquium

unige [point] ch
Previous editions
You could be interested in these activities:
Event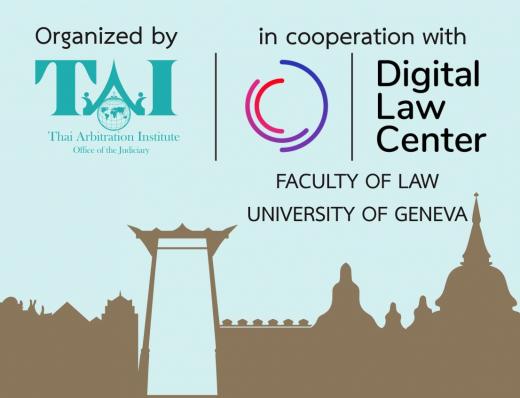 3 September 2020
Education