About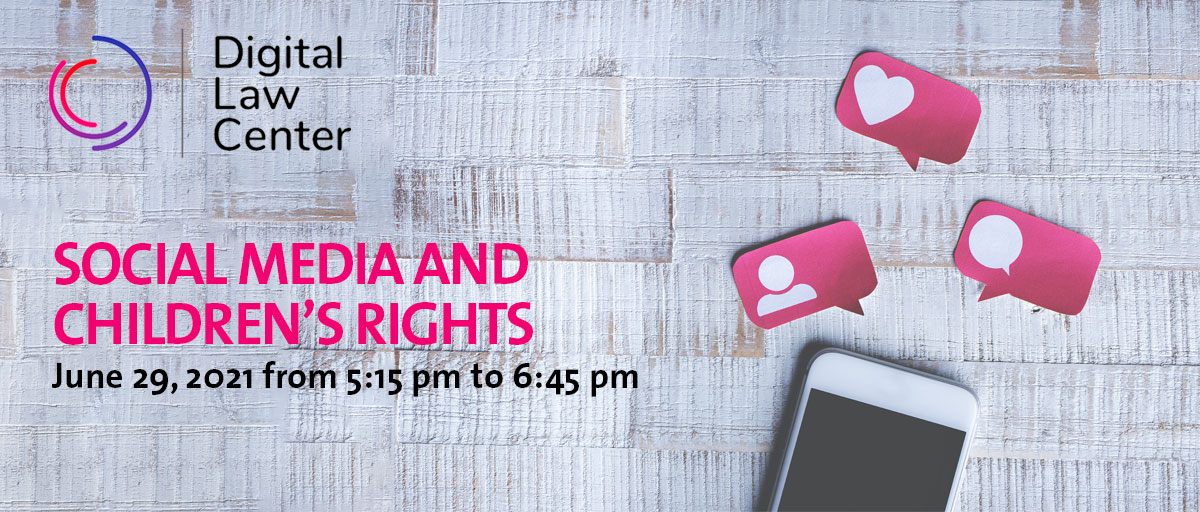 The Digital Law Center invites you to join us for a public event on "Social media and children's rights" that will take place online on Tuesday June 29, 2021, from 5.15 pm to 6.45 pm (CEST ; Swiss time). This event is organized in the framework of the Digital Law Summer School, in cooperation with the summer school on Children at the Heart of Human Rights at the University of Geneva. 
This event will start with a roundtable discussion (in English) with three experts : Prof. Philip Jaffé (Centre for Children's Rights Studies, University of Geneva), Prof. Michelle Cottier (Faculty of Law, University of Geneva) and Prof. Stacey Steinberg (Center on Children and Families, University of Florida Levin College of Law). 
Each expert will share their views (for 15 minutes each) on the challenges related to the use of social networks by minors themselves and the use of photographs and other content of children by their parents. These presentations will be then followed by a Q&A session with the audience.
Admissions and registration
Conditions of participation : Participation in this event is free of charge but registration is mandatory. The deadline for registration is Monday, June 28, 2021, at 12.00 pm (CET ; Swiss time).
Online registration: available here.
Contact & informations
digitallawcenter

unige [point] ch